Tesco is a UK based commercial and grocery chain of hyper and supermarkets which have become extensively successful due to selling good quality products for an affordable price. While the store continues its rapid expansion throughout the world, it has also updated its business politics which have resulted in Tesco starting to diversify in terms of its stores and what they are offering. In this chapter we would like to represent you with today's Tesco stores and their main characteristics.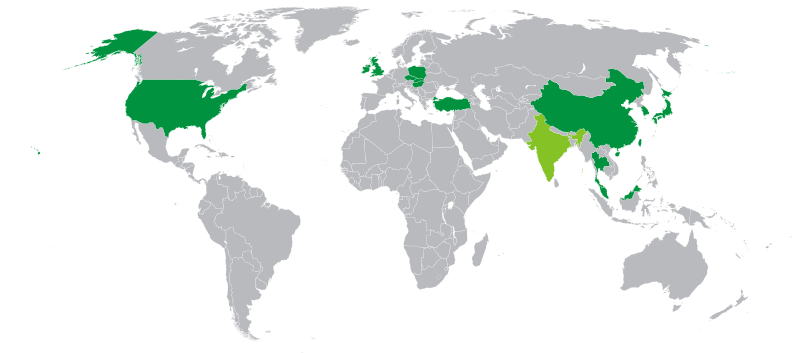 It's also important to underline that you will not be able to find all these stores in every country which has Tesco. The largest variety of stores can of course be found in England which remains the headquarters and the key market for the brand.
Tesco Extra
This is the hypermarket most of us know about and which most of us frequent. These are the largest sorts of Tesco stores and due to their sheer size they are generally located in the suburban regions of cities. The Extra stores sell nearly everything that can possibly be sold on the commercial market. These stores are specifically for the big shoppers who are ready to spend a few hours in the huge stores or who would like to shop a large amount of products all in one.
Tesco Superstore
These are also hypermarkets but they are somewhat smaller than the huge extra stores. These superstores are often parts of a shopping mall and similarly to the extra they sell a great deal of products, only except a little bit fewer than you can get to see in the Tesco Extra stores.
Tesco Metro
The Metro stores were specifically made for those living in larger cities and you can generally get to find these in or nearby metro or bus stations. They mainly sell grocery products because they were made for those who need to deal with food shopping after or during working hours. As these stores are smaller you can expect higher prices than you can get to see in a Tesco Express store.
Tesco Express
These are quite similar to the Tesco Metro concept. They mainly sell grocery products and you can either get to find them in cities, towns or being part of petrol stations. The Tesco Express stores are also generally more expensive than the hypermarkets. The Tesco Express stores were specifically designed to be located in crowded or frequently visited areas.
One stop
This is Tesco's newest concept which you can mainly get to see in the UK. The most interesting thing about One Stop is the fact that it does not contain Tesco's name. One Stop stores were also specifically built for those who would like to do a quick grocery shopping while on the way home. You can get to see them in villages, rural areas or alongside village roads. They have higher prices than a normal Tesco hypermarket has.
This is the present concept of Tesco and it's proving to be very successful. For more information on Tesco stores check out the official website or call the local or regional Tesco contact number.
---
Copyright © 2017 eeph.org.uk
1 Cambridge Cottages, Lauder, TD2 6SH, United Kingdom
[email protected]