Tesco is by far one of the largest ever grocery and commercial store chains in the world both in terms of the number of stores and both in terms of yearly income. The international company which is based in the UK has stores in about a dozen countries which include both Europe and the Asian region. Tesco has further plans to expand its business. In this section we would like to talk about the history of the company and discuss some of its future plans.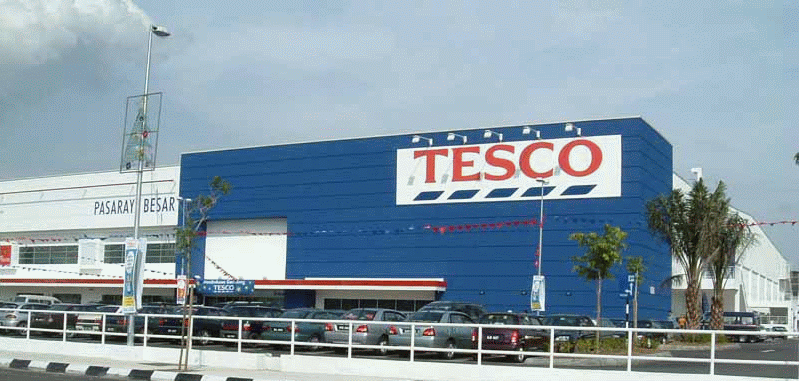 History:
Tesco is much older than most of us would ever think it is. The founder of Tesco is Jack Cohen who had the idea of creating a grocery store chain and who went ahead step by step by making this dream come true. The first store was not more than a couple of market stalls which Cohen has decided to set up as early as in the 1910's but thanks to his good management and selling skills he could open his first official store in 1930 in Barnett's Burnt Oak. And this has been the beginning of Tesco's history which from this point on has started to develop very dynamically. Within the next decade Cohen opened up about a hundred more stores. The business politics of Cohen was easy: buy out smaller grocery stores and sell everything cheaper than they used to be. The idea resulted in instant success. Tesco's expansion from this point on was unstoppable and Tesco went ahead to buy up larger grocery store chains which resulted in the instant gaining of dozens of stores altogether. Tesco has also built out a good and cheap supplier system and this way could ensure good prices. In the sixties the grocery store has started to create the first supermarkets and then hypermarkets which ended up selling nearly everything which can possibly be bought, from furniture to car tires. As of today Tesco has over 5000 stores all across the world.
The cheap product politics have started to change from around the Nineties when the Tesco management has realized that it would be important to get the attention of those who would like to have premiere quality products. The Tesco Finest brand has been established in the beginning of the 2000' and has been unstoppable since then. In the same time the brand has started its expansion with having big plans about moving to the American market too. This plan has later on failed to become successful therefore Tesco has started to expand to Asia and also has started a diversification of stores which resulted in the opening of smaller and more targeted stores such as Tesco Express or Tesco Metro which are specifically for those who are commuting in the city.
Present plans:
Tesco continues to bring diversified products into its list of products, which include the selling of bio-products and the advocating of healthy lifestyle. The large commercial store chain has been proved to be successful in several European countries, which include especially the countries of the former Eastern Bloc including Poland, Slovakia and Hungary to name a few country.
For more information on Tesco please give a visit to its official website and if you have further enquires don't hesitate to call the local or regional Tesco contact number featured on the website.
---
Copyright © 2017 eeph.org.uk
1 Cambridge Cottages, Lauder, TD2 6SH, United Kingdom
[email protected]